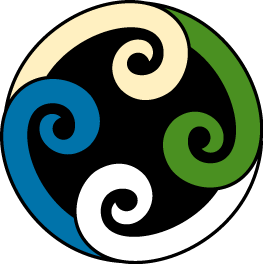 Mission Heights Junior College
Students' Handbook

Our motto is "Growing greatness/Kia mana ake!"
Our vision is to grow greatness through innovative, constantly evolving, personalised learning.
We value:
Integrity - pono or how we manage ourselves. We are confident, honest, reliable, resilient, trustworthy, determined individuals.
Compassion - awhinatanga or how we relate to others. We are kind, caring, mindful, supportive, respectful, positive contributors.
Empowering learners - whakamana or a love for learning and understanding of how we learn best. We are collaborative, independent, curious, creative, innovative, reflective, critical thinkers.
Mission - To build a culture:
of inclusion where our differences are celebrated;
of collaboration where we support and share;
of community where we work together to make a difference.
Purpose:
We believe that learning is a journey, and that school, as a place of learning should encourage and inspire students to discover themselves, learn what forces shape the world around them and how they can find their purpose in life.
Self-discovery - to support and guide our students to look within (microscope) and discover their authentic selves, passion and purpose;

Exploration - to seek beyond self (telescope) on how to become active and positive contributors to their local and wider global community;

Authentic - to provide curriculum set in integrated contexts developed through co-construction and collaboration;

Self-efficacy - to articulate and share a common language of learning (Great Ako) so students will be active participants in the learning process (co-construction), know how to learn, how to assess their progress and identify what support they need;

Optimistic worldview - to share a positive vision of a future filled with challenges and opportunity;

Global citizens - to understand the challenges the world faces including environmental sustainability, climate and digital disruption;

Cultural inclusion - to embrace and celebrate our multi-cultural community, and be mindful of our obligations in terms of the Treaty of Waitangi and as citizens of New Zealand/Aotearoa and

Fulfilment - to learn to appreciate and celebrate beauty, nature, justice, truth and life's possibilities
Browse the glossary using this index
Special
|
A
|
B
|
C
|
D
|
E
|
F
|
G
|
H
|
I
|
J
|
K
|
L
|
M
|
N
|
O
|
P
|
Q
|
R
|
S
|
T
|
U
|
V
|
W
|
X
|
Y
|
Z
|
ALL
---
Mission Heights Primary School

(Last edited: Tuesday, 22 June 2010, 6:35 PM)

Mission Heights Junior College shares its site and some facilities, such as the library and field with Mission Heights Primary School.

Please respect the right of both schools to use these facilities. You are encouraged to model positive behaviour to the students at Mission Heights Primary School and you will have opportunities to take leadership roles in working with them.



---
Mobile Phones

(Last edited: Tuesday, 22 June 2010, 7:18 PM)

You are allowed to bring your mobile phone to school. As a courtesy to others these will be switched off and in your bag in the bag cupboard during your learning sessions.

---
Money

(Last edited: Tuesday, 24 January 2012, 3:27 PM)

You can make payments at reception. You may need to bring money to class to pay for activities such as mufti days. If so teachers or senior students will collect any money from you promptly at the beginning of the school day and send this to Student Services. Please do not bring money or valuables to school unnecessarily.

You will be responsible for these and we cannot take responsibility for such items if they are lost.



---